News & Press
Thinking about a Quad Bike…Think Again!:
August 18, 2020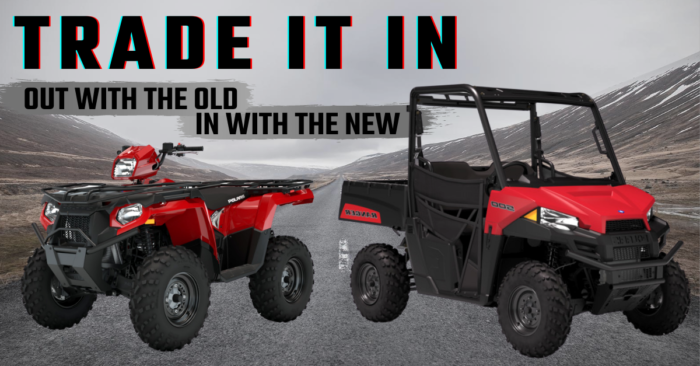 THE MIGHTY RANGER 500
We've said it before, and we'll say it again – If you're looking for a hard-working, robust workhorse as you make the move from riding a quad to driving a side-by-side, you can't go past the RANGER 500®.
The gnarly RANGER 500 has the superior safety features you've come to expect from a side-by-side, and enough payload and box capacity to get the jobs done around your property with ease.
Don't just take our word for it, check out what Ex V8 Supercars Driver and TV Presenter, Mark Larkham (Larko) has to say in this brand new video!
The RANGER 500 also comes with some pretty awesome accessories.
If you're ready to make the switch from your old ATV to the RANGER 500, we're currently offering a $1,000 Trade-In Bonus on top of your trade-in value, as well as $500 off RRP and the option of 4.99% p.a. Finance*.
Terms and Conditions apply, send us a message or give us a call to learn more. Full T&Cs available here > bit.ly/polarisauoffers
Not quite ready to part ways with your quad? We still have spare parts available in our Polaris online parts store to help keep it in tip-top condition until you're ready for the switch.
Don't hesitate to contact us today for more information:
sales@polarismelbourne.com.au | (03) 8378 7700
Read More ⟶