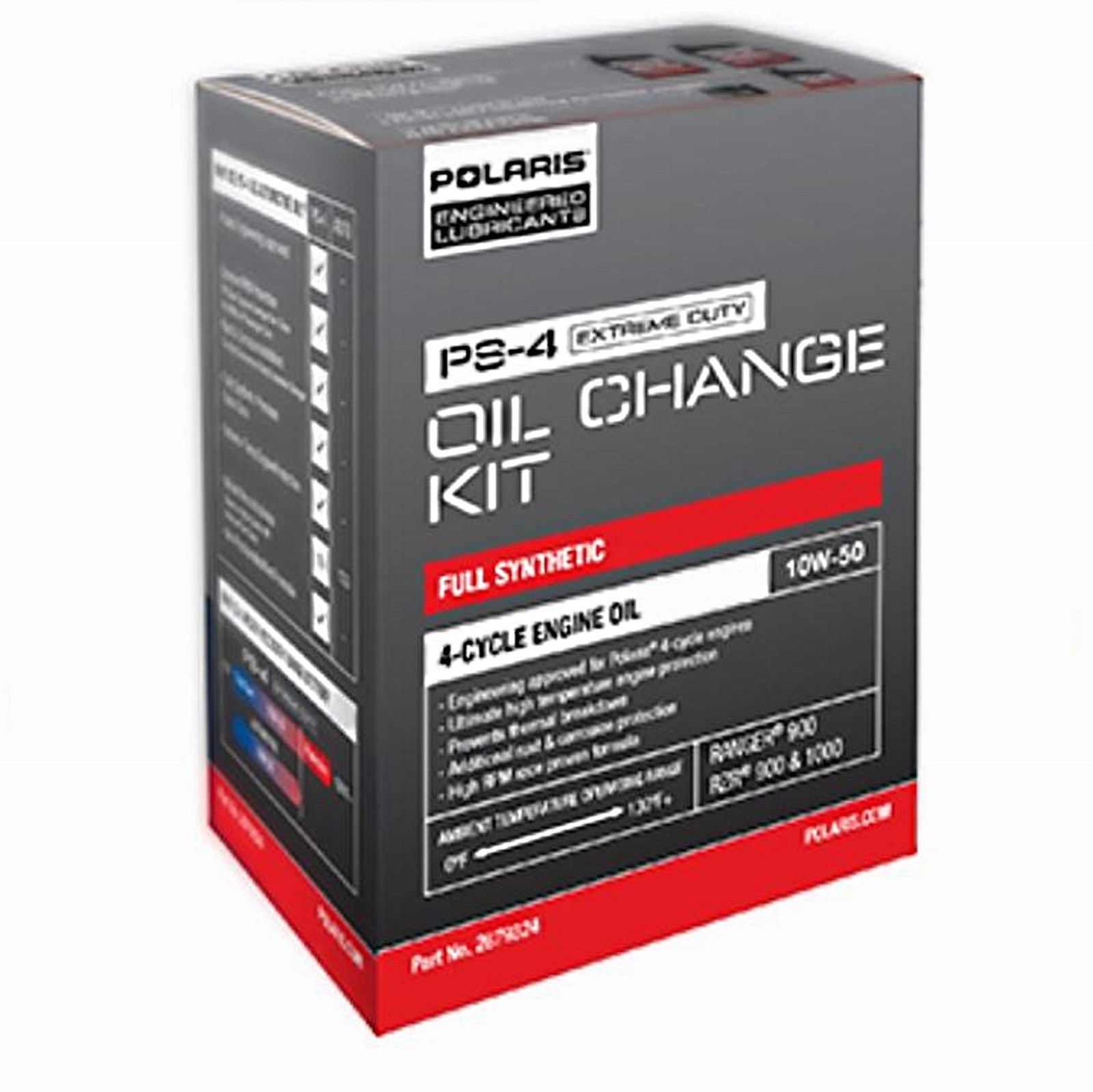 Extreme Duty Oil Change Kit – RGR/RZR
Product Number: 2879324
$116.31
---
This convenient oil change kit includes everything you need to change your engine oil.
This kit fits the following models:
All 2013+ Ranger 900
All 2013+ RZR XP models
This kit includes:
2.5 quarts of PS-4 Extreme Duty engine oil*
1 Oil Filter – 8540086
*Full synthetic 4-cycle engine oil for extreme duty applications. Provides the ultimate high temperature engine protection and the ultimate in rust & corrosion protection. Designed for professional grade & high temp 4-cycle Polaris ATV, Ranger, and RZR applications. 10W-50 viscosity grade recommended for use in ambient temperatures of 0°F to 130°F.