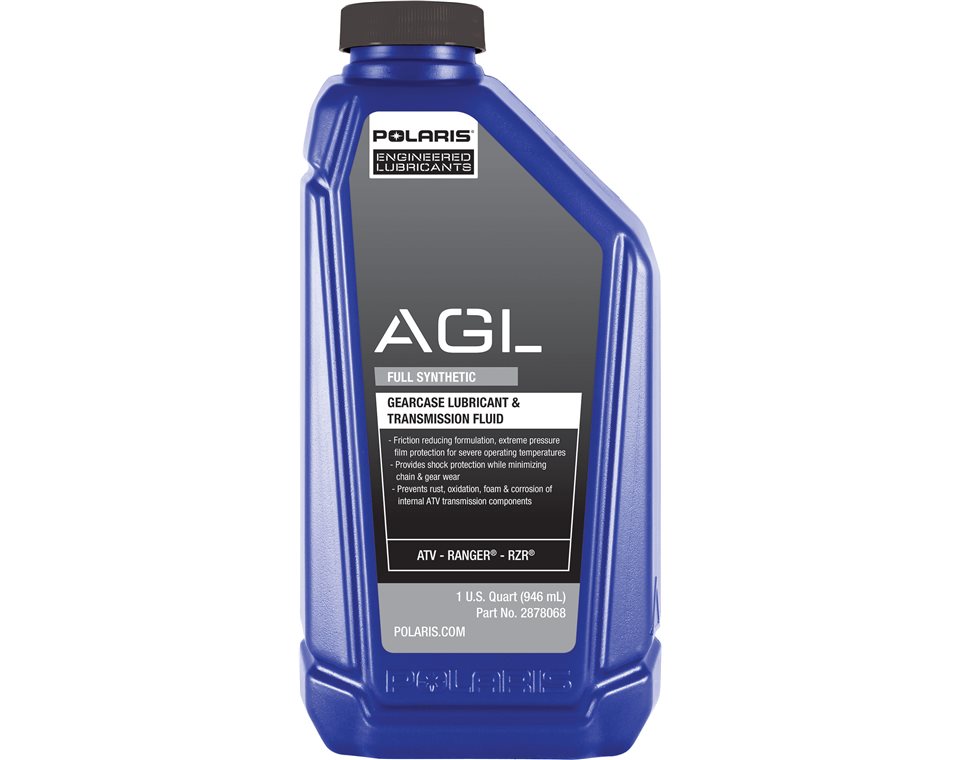 AGL Transmission Fluid
Product Number: 2878068
$28.00
---
Genuine Polaris AGL Synthetic Gearcase and Transmission Fluid 0.95L (1 Quart) .
AGL oil is specifically designed for Polaris ATVs, Rangers, RZRs to maintain peak performance better than aftermarket fluids. Only Polaris lubricants are specially developed with our engines to handle the intense conditions and high-performance requirements demanded by Polaris ATV, Ranger and RZR riders worldwide.
This oil is a must to make sure you comply with warranty.