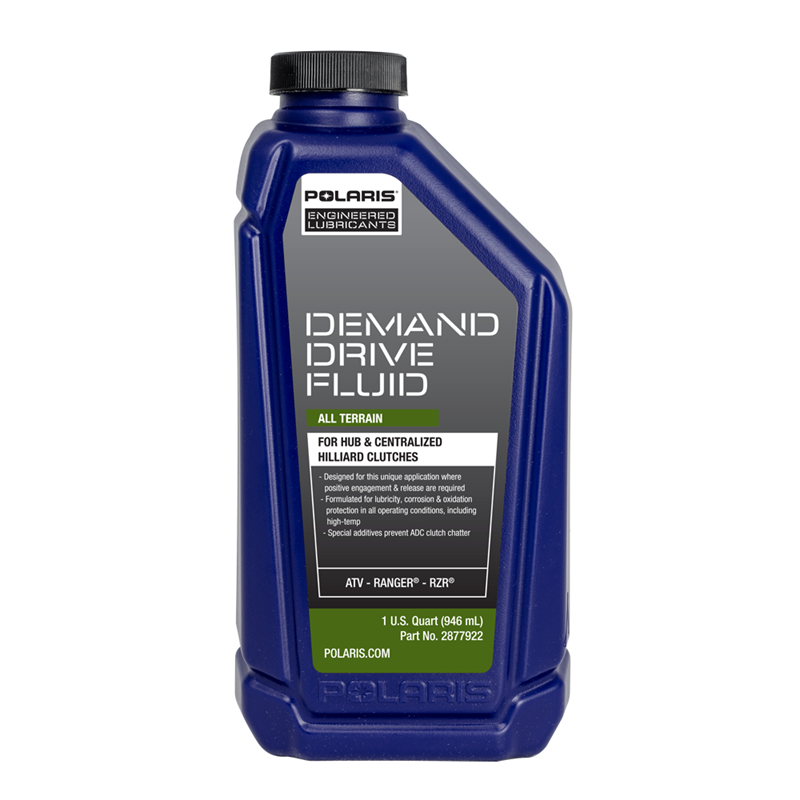 Demand Drive (Front Gearcase) Fluid
Product Number: 2877922
$18.68
---
Polaris Demand Drive Fluid 0.95L (1 U.S Quart)
High performance full synthetic front gearcase lubricant designed for Polaris ORV's to maintain peak performance better than aftermarket fluids.
The proprietary additive system is formulated using the latest technology to prevent clutch slippage, corrosion and oxidation caused from sustained high temperatures.
Consult your owner's manual for proper application and fit.